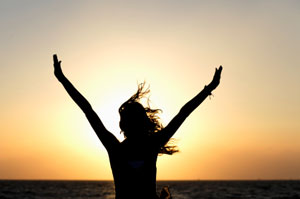 We're Upgrading!
BellaOnline is upgrading our system to a new, faster server. Please be patient with us over the next few days as we transition to this new system. We're striving to be better than ever for you! And then we'll be updating the site to be mobile-friendly, too. One step at a time!
Song Journals
Kathy Garcia, BellaOnline's Journals Editor
Music brings us back to specific moments in our life. Some moments are happy and some are sad. Music has the ability to propel us to tears or smiles instantly.
Working in 3D Motion 5 Training from macProVideo
Diane Cipollo, BellaOnline's Flash and Animation Editor
You may not think of Motion for a 3D project but Motion does have 3D features. In this video training from macProVideo entitled Working in 3D, Michael Wohl introduces all the 3D controls and how to use them.
Run for the Money Book Review
Travis Black discovers that over 50 million dollars is missing from his fund portfolio and must discover why and figure out a way to get the money back before it's laundered and scattered. This novel has suspense at every turn.
2 Fast 2 Furious Movie Review
This time Brian O'Connor must go undercover with Roman, to bring down drug lord Carter Verone, in order to expunge their criminal records. Will they bring down the bad guy or die trying? That is if they don't kill each other first!
Why Do Wiccans Harm None
The Wiccan Rede, which is the cornerstone of morality in the Wiccan religion, proclaims, "An it harm none, do as ye will." What does this mean? Why should you harm none? How must you live your life to be in accordance with the Wiccan Rede?
| Google+ |
E D I T O R R E C O M M E N D E D
God Underneath


Spiritual Memoirs of a Catholic Priest, By Edward L. Beck. Each chapter contains a scripture passage and personal tales revealing Godís presence in everyday life. Fr. Beck is a member of the Passionist community and travels throughout the country preaching and organizing retreats. I highly recommend this wonderful book and have personally attended several of Fr. Beckís inspiring parish missions.
Experiencing God


The Creator of heaven and earth. Our God is given names in Scripture that describe characteristics of His personality. Experience God through the names given Him in Scripture.